Out of Autism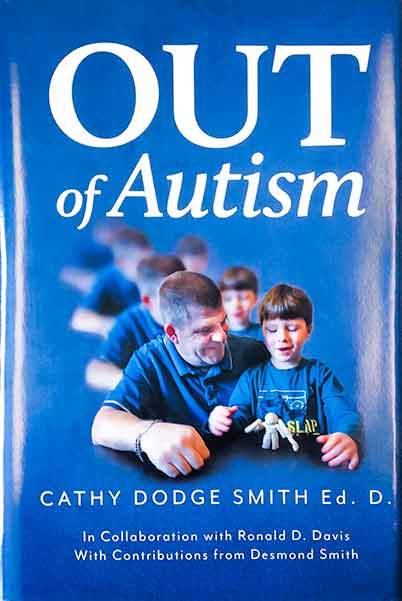 by Cathy Dodge Smith, with collaboration with Ronald D. Davis
At a time in history when awareness of autism is increasing in society, Dr. Cathy's latest book, Out of Autism, emerges as a scholarly and useable resource for clinicians, parents of children with autism spectrum disorder (ASD), and individuals diagnosed with ASD.
Book is available at the following places:
The Gift of Dyslexia: Why Some of the Smartest People Can't Read and How They Can Learn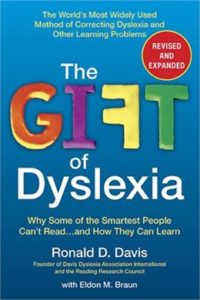 by Ronald D. Davis with Eldon M. Braun
"The Gift of Dyslexia" presents a revolutionary new way of understanding dyslexia. Join Ron Davis as he describes how he figured out what was actually causing his dyslexia, and how to correct it. Learn why he describes dyslexia as a gift, and how dyslexia actually contributed to the success of Walt Disney, Einstein, and Leonardo da Vinci.
Upside-Down Brilliance: The Visual Spatial Learner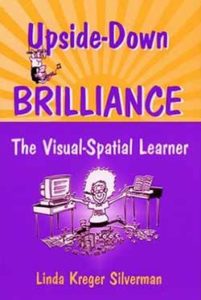 By Linda Kreger Silverman
This brilliant book describes what Silverman learned during her teaching career, and her work as the director of the Gifted Development Centre in Denver, CO. She found that most of the gifted kids with whom she worked had highly visual-spatial thinking styles, and had difficulty learning in traditional schools. You will find intriguing links between what Silverman has to say, and the theories of Ron Davis.
Attention Deficit Disorder: A Different Perception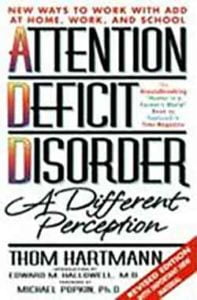 By Thom Hartmann
This wonderful book places ADD in a new and most positive light. Hartmann argues that ADD is rooted in human evolution, and at one time, and in various situations today, could be essential to survival.  A "must read" for anyone concerned about ADD, and looking for non-drug treatment.
The Gift of Learning: Proven New Methods for Correcting ADD, Math & Handwriting Problems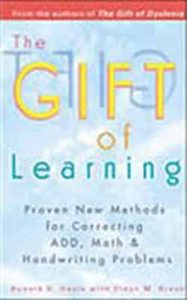 By Ronald D. Davis with Eldon M. Braun
In this new book, Ron Davis goes beyond the correction of dyslexia to describe how to correct ADD, and problems with math and handwriting. Parents and teachers who have been using the Davis Dyslexia Correction techniques will be delighted to discover how to resolve additional learning disabilities.
Strong-Willed Child or dreamer?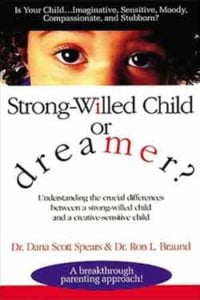 By Dr. Dana Scott Spears & Dr. Ron L. Braund
In Strong-Willed Child or dreamer?, Dr. Braund and Dr. Spears explain the difference between a child who is simply strong-willed, and one who is a "dreamer" (principle-oriented, highly creative, sensitive to a fault, and frustrated by a world that fails to live up to the ideal). This book will help you understand these challenging children and help you learn to teach or parent them so they will thrive.
Autism and the Seeds of Change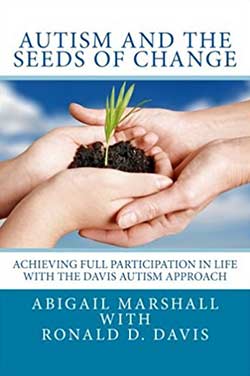 By Abigail Marshall and Ronald D. Davis
This wonderful book is a must-read for anyone looking for a fresh approach to the understanding and treatment of autism. It is not a how-to guide, but rather a guide to understanding what the Davis Autism Approach® Program is all about. Read a review by Dr. Cathy Dodge Smith.
Challenging the Myths of Autism: Unlock New Possibilities and Hope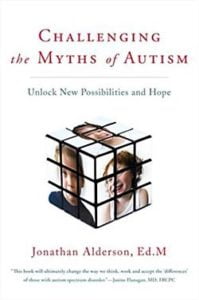 By Jonathan Alderson, Ed. M.
Jonathan Alderson presents a refreshing, close look at autism. He points out that many of the beliefs people hold about autism are outdated and need to be re-examined. Each chapter in this book discusses a commonly held belief about autism, and explains why it warrants being reconsidered. Read a review by Dr. Cathy Dodge Smit.